Poor Demi Moore. The actress turns 49 today, but is she really in a celebratory mood?
Consider: Ashton Kutcher almost definitely cheated on her; she looks as if she hasn't eaten a full meal in weeks; and her husband, aside from being a liar, is a complete idiot who has to actually hire a management team to monitor his Tweets.
In other words, Moore could really use a few birthday wishes, and a few steak dinners. Send them her way now.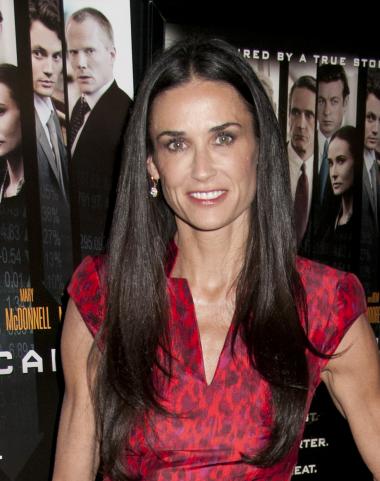 Demi Moore
Also celebrating a birthday today: Leonardo Dicaprio (37), Calista Flockhart (47) and George Patton, who would be 126.